About

Flavor Junkie is the fun, food and exploits of two friends from New York City.
What does Flavor Junkie mean?  It means getting the most—the most flavor, the most fun–out of anything you're doing.  Why settle for merely good, when with a little effort, great is right around the corner? *smile*
Josie Proulx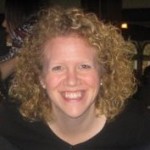 …is a cook, singer, writer and comedienne.  I grew up in a big family (6 kids) in a small town (1 DQ) in Connecticut.  I figured out early on that the best way to actually get my fair share—I have three much older brothers, keep in mind *smile*–was to cook it and keep my portion aside before serving it up to the masses.  That, combined with the cooking talents of my  mother and my grandmothers, started me on a love-affair—some would say obsession—with food and cooking.  I'm the one doing the cooking, writing, making wise, making fun, shooting some of the pictures.  So basically, if you want to  complain to someone about something on here, I'm your girl!
Carolyn Leung…is my chief taste-tester and accomplice-in-adventure.  She doesn't cook, but she's great at pouring (and choosing) the wine and she does know her way around an excel spreadsheet, tax forms and the widgets in WordPress. Yes, she's one of those business-types, but I try not to hold that against her.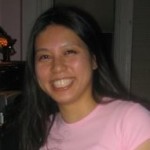 How we met is a bit of a mystery….I have no recollection of our actual meeting…just that we were suddenly friends.  Her version is much less…um…flattering to me (but you'll have to buy me a drink before I tell it to you! *smile*)…but either way we ended up friends and thank goodness!  Who else would I get to eat all the 'only ok' food before I get to the perfect version? *smile*  And she's a much better photographer than I am, so if every once in a while you see a really outstanding photo on here, it's most likely hers!
We love to eat, entertain, travel, go to theatre, find those out-of-the-way spots, both here in NYC and wherever we go.  We've traveled everywhere (well, almost everywhere) from the Lower East Side to Alaska to Istanbul collecting stories and mementos and recipes and great meals and memories all along the way.  Over the years  we've been asked countless times for advice, suggestions, restaurant picks…and we're always happy to share….and so now we're sharing it with all of you, t0o, here on Flavor Junkie.
Here you will get recipes, tips and suggestions…and all the information you should ever need to visit NYC and have a really great time!  As you read, you may notice that I try to keep the negative to a minimum.  Not that I won't ever tell about something that went wrong…but when it comes to talking about a visit to a restaurant or a Broadway Show I saw, well, I know how hard it is to run a restaurant or put on a show….so I want to be as respectful as possible in so public a forum.  But if you are ever wondering about a place I've been to or a show I've seen, please feel free to email me and ask.  I'll be happy to give you the behind-the-scenes, unvarnished-truth on a one-to-one basis.
And though I usually don't have time to cover *everything* I did when I'm traveling, if you're heading to somewhere I've been and would like some more information, give me a shout!  I'm always happy to share travel stories….it's like re-living the trip all over again! *smile*
Thanks for reading!
Josie
Contact Us:
josie@flavor-junkie.com
carolyn@flavor-junkie.com