This year I started Restaurant Week on a great note – with dinner in The Tap Room at Colicchio and Sons.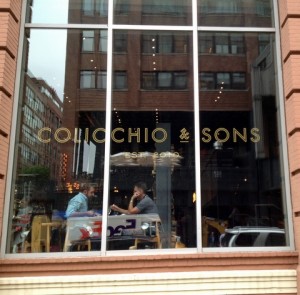 Restaurant Week is always a good deal – hundreds of great restaurants offer  an amazing deal on a three-course meal – just $24.07 for lunch and $35 for dinner.  Quite a great deal, indeed!  Many (most) of the restaurants prepared a special menu for Restaurant Week, with a few choices per course…but Colicchio and Sons ( in their Tap Room, not the main dining room) lets you choose anything from their regular menu (1 starter, 1 main, 1 dessert), making this an even better deal!  As you can see from the pictures below, we ate very, very well for $35/person.
They bring fresh from the oven rolls, along with my glass of Kerner.  So warm, so good. (We asked for more!)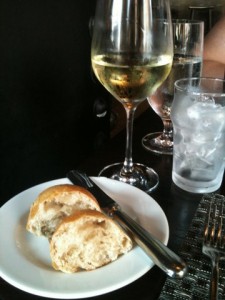 We started with the Sugar Snap and Snow Pea Salad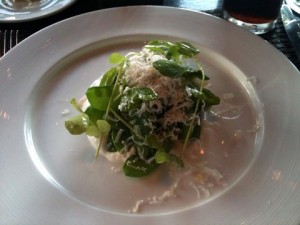 and Beef Tartare with House-Made Spiced Chips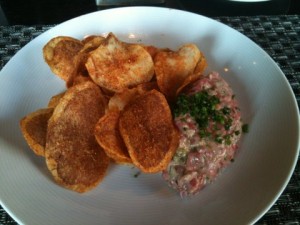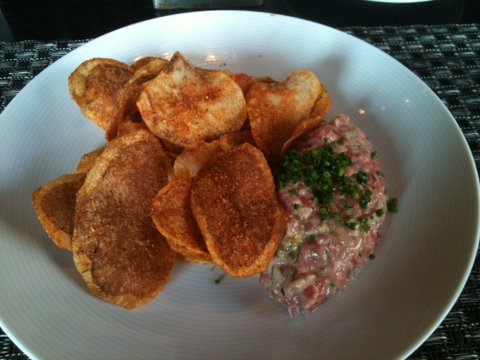 Then onto Pork Belly with Grilled Peaches and Anson Mills Grits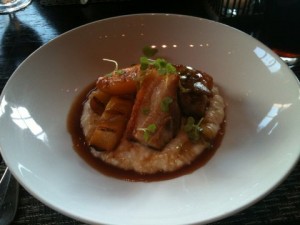 and for me, my favorite: Duck Confit.  Served over Farro with Pickled Cherries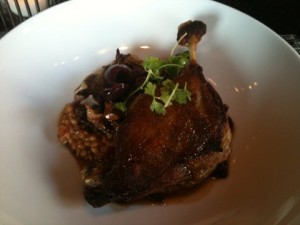 Finished it off with Zeppole with Mint Creme Anglaise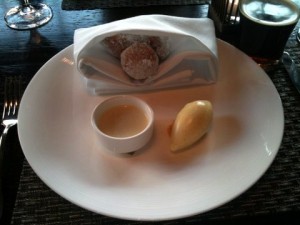 and my hands-down choice once I read the words 'cream cheese' and 'graham cracker' :
Cream Cheese Panna Cotta with Blackberries and Honey Graham Cracker Ice Cream.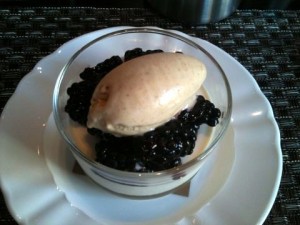 So, if you've been wanting to try Colicchio & Sons, now is a great time to do it!  This $35 everything-on-the-menu Restaurant Week Deal is really something.

Filed Under:
NYC, Restaurant