Spirit Control
by Beau Willimon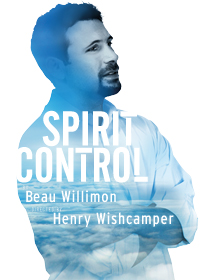 This is a short one.  Skip it.  Just skip it.  This show is just not worth seeing.
The synopsis tells us this is the story of Adam Wyatt, an air traffic controller who, when a pilot has a heart attack in mid-air, must talk a terrified passenger through an emergency landing.  What happens next links him to a person he's never met and puts his life in free-fall.  It promises "a chilling and mesmerizing look at how we navigate a crisis, and the demons that haunt us long after."
Well, it might promise us that, but it hardly delivers.
The play opens strongly enough- we're offered the birds eye view of Adam and his fellow air-traffic controller as the deal with this emergency in mid-air .  And it is a gripping scene as it all unfolds….but everything that happens after it?  Utterly forgettable.
Manhattan Theatre Club at NY City Center Stage 1
West 55th Street between 6th & 7th Aves.
Open now through December 5th

Filed Under:
NYC, Theatre